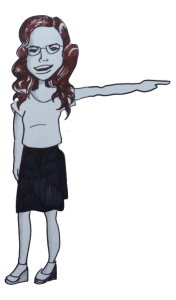 OUR TEAM MEMBER PACKAGES
We know that employees cost a bunch. With having to pay 401k, Health Insurance, Profit Sharing Packages, Salaries, & Overtime.
Instead get the benefits of having a dedicated programmer just as if you hired them yourselves. But instead, we take care of the rest and remove that headache for you. Below we have a few plans to show you, that will get you a dedicated developer. If the package hours below don't fit your needs don't worry. We can go as low as 20 hours per month and go up as high as you need. Our contracts are in increments of 10 hours.
Look at the plans below and let us know which one you would like to sign up to get your new team member today!
40 Hours

$

2,000
$50 Per Hours

CONSULTING
WORDPRESS, MAGENTO, & MORE…
PHP, ASP.NET, C#, JAVASCRIPT, HTML 5, CSS, MYSQL, SQL SERVER, & MORE…
SITE BACKUP SUPPORT
HOSTING SUPPORT
PROJECT MANAGER

WIREFRAMES

24/7 EMERGENCY SUPPORT

DIRECT ACCESS TO DEVELOPER
80 Hours

$

3,600
$45 Per Hours
CONSULTING
WORDPRESS, MAGENTO, AWS, AZURE & MORE…
PHP, ASP.NET, C#, JAVASCRIPT, HTML 5, CSS, MYSQL, SQL SERVER, & MORE…
SITE BACKUP SUPPORT
HOSTING SUPPORT
PROJECT MANAGER
WIREFRAMES
24/7 EMERGENCY SUPPORT

DIRECT ACCESS TO DEVELOPER
160 Hours

$

6,400
$40 Per Hours
CONSULTING
WORDPRESS, MAGENTO, AWS, AZURE & MORE…
PHP, ASP.NET, C#, JAVASCRIPT, HTML 5, CSS, MYSQL, SQL SERVER, & MORE…
SITE BACKUP SUPPORT
HOSTING SUPPORT
PROJECT MANAGER
WIREFRAMES
24/7 EMERGENCY SUPPORT
DIRECT ACCESS TO DEVELOPER

TEMPORARY TEAM MEMBERS
We understand that you may not need a permanent team member. So for this, we want to offer you a team member rental. 
You get the benefits of all our experience. Along with our desire to make you the best site possible but with just the commitment to the project you need to be worked on. Below you can see some of the examples of sites we have worked on. We also will show you some of the platforms we work in like WordPress, Magento, iOS, Android, Azure, AWS, and more. We could show you everything we have experience working in but figured you wouldn't want to read for the next 8 hours. Instead, we will show you the highlights to show you some examples of the kind of work you can expect.
Call us today at: 
(210) 549-7855
or
WordPress is one of the largest platforms used for CMS websites on the internet. We love to leverage the large community and many assets that have been created for WordPress into building great websites. We build sites with drag n drop admin features that help you manage your website even if you have never coded before. These also help with a mobile version of the website.
Being able to manage your website without knowing how to code helps you stick to what you know but keep your long term costs down. Helping you manage your site and your costs are important to us because we understand its hard to run a business so we want to help make it as easy for you as possible.
Other platforms we know and use: Joomla, Drupal, WebGUI, EZ Platform, DotNetNuke (DNN), MODX, Concrete5
The Magento content management system (CMS) is geared toward creating attractive and powerful eCommerce websites. It offers out-of-the box capabilities that are very powerful and helpful when trying to run an eCommerce website. We have built custom solutions that integrate into the Magento platform like Print On Demand. Custom plugins and so much more can extend this CMS platform to do so much more.
We have also helped companies like KT Tape upgrade their Magento platforms to 2.0 to help get all the latest features out of their platform. Upgrading to this latest version is almost like a complete rewrite as Magento change pretty much everything to move to this new version. This means it's not very simple to migrate to 2.0 and we have created tools that make this process easier.
Other Ecommerce platforms we know: Shopify, X-Cart, Woocommerce, BigCommerce, Volusion, OS Commerce, PrestaShop.
iOS/Android development is all the rage right now and making an app can be time-consuming and difficult. We help make this process easier by helping you understand the different processes that make it hard to get Apps approved and in the different app stores. Understanding what can cause an app to be denied is important because you can spend thousands of dollars and end up with an unusable app.
Also creating apps that function well and make it easier for your customers are important to get your app adopted by end users. We have experience with doing booking systems, video recording/editing/purchasing all through an app. Let us show you how we can help get your app out to the market.
We know that everybody doesn't fit into an already built platform. When this happens it is important that you have somebody that can understand how to take an idea and turn that into a wireframe. Then to take those wireframes and turn those into functional websites and applications.
Making sure how to understand and guide you through this process is important and can help make or break your end result. We have helped companies like GLF (Giant Leaps Forward) and Bullfrog help build custom solutions to help with their different processes and help meet the needs of their companies.
Let us show you how we can help you out with your development needs. 
From getting help with platforms like WordPress, Magento, & many more. To custom solutions written in: PHP, ASP.NET, C#, JAVA, JAVASCRIPT, MYSQL, SQL SERVER, HTML5, CSS, JQUERY, & more languages.
Leverage our experience online with your experience running your business. 
Nobody knows your business better than you. Nobody knows our business better than us.
We take your experience and help you put plans in place and give you the ability to acomplish your goals online.
Stop delaying and contact us today. We are happy to help with any questions you have. 
Call: (210) 549-7855
e-mail: sales@makeityourweb.com